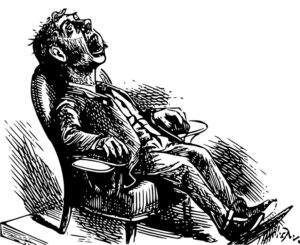 It has been over 150 years since the first dental license was issued to Sir John Tomes. Our patients at Steven T. Cutbirth DDS in Waco TX should be grateful for the advances made since then. We know that we are!
There was a time when blacksmiths and wig makers would extract teeth with forceps to make a little extra money. Anyone could call themselves a dentist. Often these untrained people broke the jaws of the person they were trying to help. Ouch!
At Steven T. Cutbirth DDS, we marvel at the many advances made in dentistry, particularly cosmetic dentistry.
One of the modern treatments that has helped countless Waco patients is invisible braces. Of course, they aren't really invisible; they are clear. This subtle orthodontic therapy is custom made for each patient. The aligners are transparent and removable and will help you achieve your desired smile in about 3 to 18 months.
If you are one of the many Waco residents who has dreamed of an esthetic improvement to your smile, we invite you to make an appointment with Steven T. Cutbirth DDS to discuss a smile makeover. We provide a wide range of cosmetic dentistry services. Make an appointment with us today.
Contact Steven T. Cutbirth DDS:
Location (Tap to open in Google Maps):
ArticleID 4338