Cosmetic Dentistry in Waco, Texas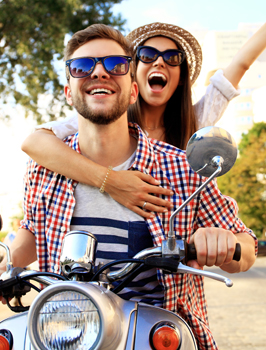 The very first impression you make on other people and the world in general is your smile. When we smile, we speak a universal language. That's why a person's smile is so important.
If your teeth are crooked, stained, chipped, or broken, you're missing out on making that all-important best first impression! A beautiful smile is important for other reasons too. Our cosmetic dentist can improve your self-image, and that can improve virtually every aspect of your life.
"I've had a lot of dental work in my lifetime, including tons of cosmetic work to correct some problems I was born with. Some of the work did not last so I needed a bit more restoration that would be more permanent. After the restoration Dr. Cutbirth and his caring staff did, my teeth have never before looked this good. I'm beyond thrilled with the way they look and feel!"
Fortunately, Dr. Cutbirth, DDS, a cosmetic dentist in Waco, can repair your smile in as little as a single appointment, depending on what procedure you'll have done. In almost no time at all, you can have the beautiful smile you've always dreamed of – all with no discomfort and in almost no time at all. The results are astonishing and dramatic!
Call us in Waco, TX today for a consultation. Dr. Cutbirth, DDS, will meet with you, assess your situation, and recommend what you should have done to achieve a beautiful, natural-looking smile that will improve your life in so many ways!
Brighten Your Smile with Teeth Whitening
One of the most effective and easiest ways to brighten your smile is by whitening your teeth. Although there are many over-the-counter remedies that claim to produce wonderful results, nothing is as effective as professional teeth whitening. You'll see the results instantly!
Learn More About Teeth Whitening
Repair Teeth with Dental Veneers
If your teeth are chipped, broken, discolored, or if you have gaps between your teeth, dental veneers may be a great option for you. Dr. Cutbirth uses porcelain veneers to repair and strengthen existing teeth, leaving you with a beautiful smile.
A beautiful smile can brighten your life every day, professionally and socially.
Learn More About Dental Veneers
Long-Lasting Porcelain Crowns
When you have a tooth that requires more repair work than a filling can take care of, a tooth crown is often the answer. Dr. Cutbirth uses the finest porcelain laboratories in the world to create exquisite crowns that look and feel like natural teeth. Porcelain crowns are extremely durable and long-lasting.
Learn More About Tooth Crowns
Dental Implants Are Just Like Natural Teeth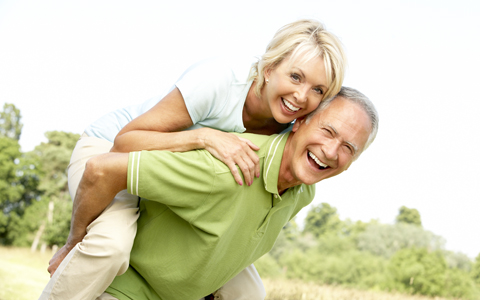 Nothing impacts more negatively on your smile than missing teeth. If this is a problem for you, talk to your aesthetic dentist, Dr. Cutbirth, about dental implants. These replacement teeth are actually anchored into the jaw, and the result is replacement teeth that are as close to your own as possible. Unlike dentures, dental implants don't move when you eat or speak. In fact, no one will ever be able to tell that these durable, attractive implants aren't your own teeth.
Learn More About Dental Implants
Dental Bonding: An Affordable and Quick Option
One option for repairing injured teeth or teeth with cosmetic flaws is dental bonding. The process, which involves sculpting individual teeth with a specialized material that looks and feels like your natural teeth, is painless, quick, and affordable.
Have Your Old Mercury Fillings Replaced

Years ago, cosmetic dentists used dental filling material that contained mercury. For safety reasons, as well as for aesthetics, it's best to have mercury tooth fillings replaced with a bonded composite material.
When removing old mercury fillings, Dr. Cutbirth utilizes a chelator (IV Vitamin C) to bind with the toxic mercury amalgam in old mercury fillings, forming a chelate so that the metal loses its chemical effect (such as toxicity or physiological activity), as well as a rubber dam barrier in the mouth and hospital-grade air filtration.
Learn More About Mercury Free Dentistry
New Smiles for the Best Impressions!
Aesthetic Dentistry in Waco, TX
We want to renew your smile to help you make great impressions everywhere you go! Call us for an appointment now!
Related Dental Services