What You Should Know About Crowns and Fixed Bridges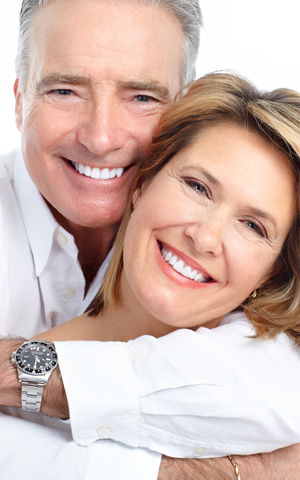 If you're living with old dental crowns and bridges, talk to Dr. Cutbirth, an excellent Waco dentist, today about some of the newer options now available to replace your worn dental work. Modern dental crowns and bridges are often metal-free, look much more similar to your real teeth, and won't cause surrounding teeth to erode.
You'll be amazed at how quickly Dr. Cutbirth can fit you with a new dental bridge or tooth crown!
An Introduction to Porcelain Crowns and Dental Bridges
A dental crown is a "tooth cap" that is placed over an affected tooth, completely covering it and fitting snugly at the gum line. Dental crowns are typically used when damage to the tooth is extensive and a filling isn't possible. Dr. Cutbirth uses porcelain crowns made of porcelain dental material, which looks very much like your normal teeth.
When you're missing one or more teeth, Dr. Cutbirth may suggest using a tooth bridge to fill in the gap. These dental bridges are actually porcelain restorations that are affixed permanently and cannot be removed.
Use of Dental Crowns in Cosmetic Dentistry
When a tooth is severely damaged and cannot hold a filling, Dr. Cutbirth may recommend a dental restoration that covers the entire tooth—a dental crown. Tooth crowns can also be used in a fixed dental bridge that's used to fill in the gap between missing teeth. When you're fitted with a new crown or a fixed bridge, you'll likely be astonished at how attractive and natural-looking the porcelain material is. Modern dentistry has come a long way from the metal fillings of decades ago!
Deciding Whether a Dental Crown is Right for You
A dental crown is important for two reasons. The first is its appearance and how much it improves the overall appearance of your smile. The second, equally important reason is much more practical: because a crown is the same shape and size of your original tooth, it will ensure that your bite is properly aligned and that your remaining natural teeth won't shift position in the future.
Dental Crown Material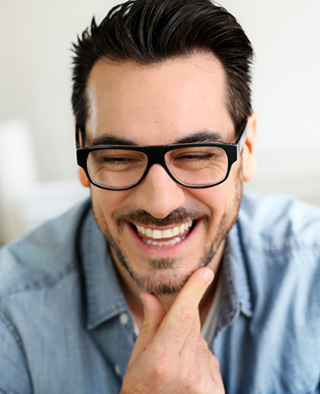 Dr. Cutbirth prefers to use tooth crowns that are made of either porcelain or gold. Our porcelain crowns for teeth are formed over a base made of metal, and that base fits securely over the top of the natural tooth.
We're careful to choose a color of porcelain that matches the shade of your normal teeth so closely it will be virtually impossible to tell them apart. The end result is a beautiful smile!
Some teeth crowns are made entirely of ceramic material. These also look very similar to natural teeth, and they've been shown to be quite sturdy. You may decide that a gold crown is right for you if you prefer the distinctive appearance of gold.
Dr. Cutbirth, a trusted Waco dentist, will provide you with all the information you need to decide which type of crown is best for you.
Caring for Your Dental Crown
You'll care for your dental crown in exactly the same way you care for your natural teeth—by brushing twice a day and flossing at least once a day. You should also remember how important it is to have your teeth professionally cleaned on a regular basis, along with a thorough dental checkup.
Once you have a dental crown fitted, it will last for many, many years!
Crowning Smiles in Waco, TX!
Call to schedule your appointment
with our Waco dentist near Robinson TX now!
Related Dental Procedures