Professional Teeth Whitening for an Instantly Brighter Smile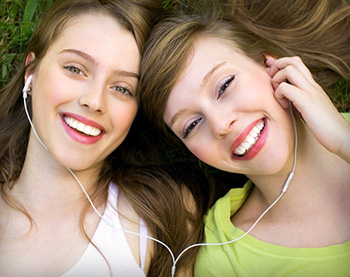 Nothing works faster to give you a healthy-looking smile than bright, white teeth. Although there are many over-the-counter products that claim to produce great whitening results, nothing works as well as professional teeth whitening.
Steven Cutbirth, DDS, can make your smile instantly brighter and reduce or eliminate stains caused by coffee and tea, cigarettes, aging, or some forms of medication.
We have two types of teeth whitening treatments available. One is done with a laser treatment in our office, and the other type is a "do-it-yourself" process that you can perform in your own home.
When you visit our office for a "DIY" professional teeth whitening treatment, we'll create a custom-fit tray, especially for your teeth. We'll also provide you with our powerful teeth-bleaching gel so you can continue whitening your teeth at home until your smile is as bright as can be!
Why Steven T. Cutbirth, DDS?
40 Years Experience
One of the only IV Sedation Dentists in Texas
Named "Super Dentist" by Texas Monthly year after year
Don't trust your only set of teeth with anyone else! Click here to get the conversation started!
Why Professional Teeth Whitening Treatment Is Best
There are countless over-the-counter tooth whitening and teeth bleaching products available. Although some of them may work to some degree over the course of time, nothing is as fast or as effective as professional whitening treatments. Even our professional take-home variety of whitening is much faster than a regular store-bought product.
There are two reasons for this:
Custom Aligners: The custom-made tray that we create especially for your teeth during your initial visit fits your teeth snugly, which means that the whitening agent will have better contact with your teeth than other OTC products can provide.
Special Whitening Formula: Secondly, the tooth whitening gel we provide is powerful enough to quickly get the job done.
You can choose to have a laser teeth whitening treatment done in our office, or you can choose the at-home treatment to whiten as often as you'd like.
How Whitening Fixes Discolored, Dark, or Stained Teeth
Having discolored or stained teeth can be embarrassing. Fortunately, the simple process of teeth bleaching can eliminate discoloration! Teeth bleaching is easy and safe—and you won't believe the beautiful results!
Our Teeth Whitening Services in Waco
We offer two types of teeth bleaching methods:
Laser Whitening | Powerful teeth whitening with a laser, a process that is done in our office.
Crest Whitening | At-home teeth bleaching, where we provide you with special teeth whitening gel and a custom-fitting tray.
The primary difference between these two treatments is the power of the bleaching agent used. Power bleaching typically requires anywhere from three to six visits to our Waco dental office. At-home bleaching usually takes as long as four weeks of regularly performing the bleaching process at home.
Damaged teeth should be repaired prior to bleaching, and sensitive teeth need to be protected before the process can take place. Call our team today for more information about tooth whitening.
How Does Teeth Whitening Work?
The process of teeth whitening typically involves the application of a whitening agent, usually containing hydrogen peroxide or carbamide peroxide, to the surface of the teeth. These bleaching agents work by breaking down the molecules that cause tooth discoloration, resulting in a lighter shade.
In-Office Whitening | Professional, in-office whitening begins with the application of a protective barrier or gel to the gums to prevent irritation. The whitening agent is then applied directly to the teeth and activated using a special light or laser. The process is typically repeated in multiple sessions, each lasting around 15 to 30 minutes, until the desired level of whiteness is achieved.
At-Home Whitening | At-home teeth whitening involves the use of custom-fitted trays. The patient fills the trays with a whitening gel and wears them over their teeth for a specified period, usually a few hours each day or overnight, for a week or more. The whitening gel in the trays gradually bleaches the teeth, resulting in a lighter shade over time.
Professional teeth whitening can definitely have a dramatic effect on your smile. If you follow healthy habits after your teeth are bleached, the beautiful results can last up to five years!
Choosing the Right Tooth Whitening Method For You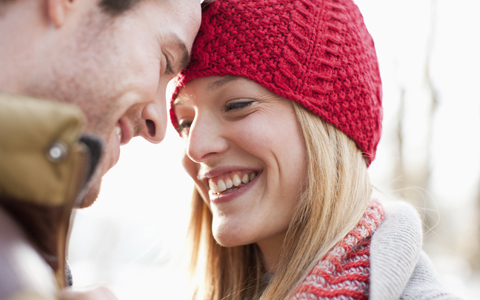 Our patients enjoy higher than a 90% success rate with teeth whitening. However, exact results will depend on a variety of factors, including:
How stained your teeth are
Certain personal habits, such as smoking or tobacco use
Some medications that you take
How much dental work you have
It's important to remember that teeth bleaching will not work on dental material used in crowns, veneers, etc.
Dr. Cutbirth may recommend that you avoid whitening if you have periodontal disease, worn enamel, or sensitive teeth. Women who are pregnant or breastfeeding may also not be good candidates for teeth whitening.
Which Whitening Treatment Will Work for Me?
Once, Dr. Cutbirth determines that it's safe for you to have your teeth whitened, the next step involves selecting which method is best for you. This will be determined by the state of your teeth as well as your desired timeline.
Some treatments, such as laser teeth whitening, are done in our office, while others can be done at home. Laser teeth whitening done in our office will have instantaneous results. At-home bleaching can take longer.
Depending on the strength of the gel used and the amount of time the gel is exposed to your teeth, at-home bleaching usually requires several treatments over a period of weeks to achieve optimum results.
Different types of stains also require different whitening methods, and Dr. Cutbirth can help you choose which method is best for you.
What Else Do I Need to Know About Teeth Whitening?
Here are a few other things you should know before you start your teeth whitening journey.
Potential for irritation. Regardless of the method used, teeth whitening treatments can cause temporary gum irritation. Whitening your teeth could also increase your sensitivity to hot and cold foods for a day or two after the procedure. These side effects are typically mild and subside shortly after the treatment is completed.

Intrinsic stains. Teeth whitening treatments may not be effective for all types of discoloration. Intrinsic stains, which are deeper stains within the tooth structure, may not respond as well to traditional whitening methods. In such cases, alternative cosmetic dental procedures like veneers or bonding may be recommended.
Protecting your results. To maintain the results of teeth whitening, it is crucial to practice good oral hygiene, including regular brushing and flossing, and to avoid consuming stain-causing substances such as coffee, tea, and tobacco.
Touch-ups. Periodic touch-up treatments may be necessary to keep the teeth looking their best.
Generally speaking, teeth whitening is safe. The American Dental Association has given its seal of approval to a wide variety of tooth whitening products over the last few years.
Call our office in Waco today if you have other questions about teeth whitening or teeth bleaching.
Whiten Your Teeth in Waco, TX, Today!
Dr. Cutbirth is proud to serve discerning patients from anywhere. Our reputation for thoroughness, patient education, and quality results in patients traveling from many different locations, as well as nearby throughout the Waco, TX, area.
Contact us today for more information about our professional teeth whitening services.
Related Dental Procedures