Dr. Cutbirth practices general dentistry and can treat most dental conditions. Taking care of patients with a comprehensive approach to their dental situations "like they're a member of our own family" captures the essence of Dr. Cutbirth's dental practice.
Comprehensive Dental Care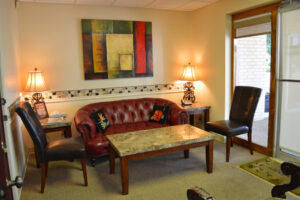 This comprehensive approach to a patient's dental health does not necessarily mean restoring all of a patient's teeth. Treating a dental patient comprehensively simply means that the patient and dentist understand the patient's overall dental condition so that the best informed decisions can be made regarding the maintenance of a patient's dental health.

Our dental office in Waco is not a high volume "toothache" practice. If you have a toothache, we will absolutely get you out of pain, but Dr. Cutbirth will not complete any definitive dental treatment until we have thoroughly examined your overall dental condition.
Remodeling Smiles With Comprehensive Dentistry
The concept of "Comprehensive Dentistry" is similar to that of remodeling a house. Prior to fixing the kitchen, the remodeler would like to know if the foundation of the house is sound, if the house has termites, if the owner's plan is to one day knock out some walls, or to modify the wallpaper/paint scheme.
In other words, what is the overall condition of the house, and what is the overall plan for restoration?
Comprehensive Dental Screening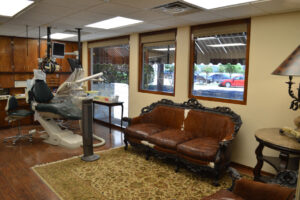 In dentistry, much like home remodeling, everything is connected. Prior to any definitive dental restoration, the patient and dentist should know if the patient has any of the following presenting conditions:
Periodontal disease.
Decay.
Large, unstable, leaky fillings.
TMJ/bite problems.
Additionally, we should discuss whether you want to change the color of your teeth or if you have other teeth with problems that you wish to restore at the same time. This second question becomes especially relevant if you choose to be sedated. With IV sedation dentistry, extensive dental work can be accomplished in one or two visits.
Dental Exam and Consultation
The cost of the "Comprehensive Examination and Consultation" is $189, and it has been since 1981. Dr. Cutbirth feels so strongly about the absolute need for the comprehensive exam prior to definitive treatment that our office has never increased the price! No matter what you decide to do, knowledge is important.
We see many patients who need no dental treatment, but simply desire a thorough dental assessment as well as oral hygiene and prevention instruction. We have all ages of children and adults in our hygiene cleaning/recall system.
Dr. Cutbirth has advanced training in:
Dr. Cutbirth has the skill and the experience to improve your smile!