Dentistry with Whole Body Health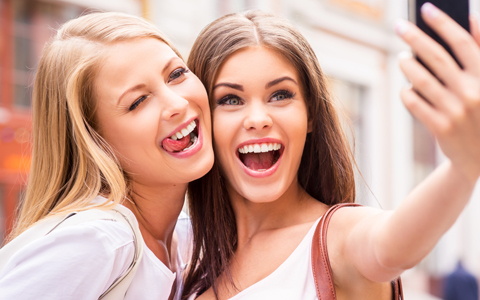 A whole health dentist always considers whole body health while administering dental care.
Whole Health dentist, Dr. Steven Cutbirth, DDS, not only looks at the mouth and your oral health, but he also considers the health of your whole body. Dr. Cutbirth is thoughtful about every treatment plan he provides and will always ensure that your dental care supports your long-term overall health.
There are many research studies confirming that there is a link between certain health issues and the mouth. Some of those health issues include:
Diabetes.
Heart disease.
Premature births.
Alzheimer's.
Through whole health dentistry practices, also known as natural dentistry or biological dentistry, we will apply our knowledge and advanced technology to help protect you from any whole-body health issues that may arise from having poor oral health.
We will ensure that the health of your entire body is taken into consideration when developing any treatment plans.
Mercury Free White Fillings
Mercury-free fillings, or white dental fillings, are an important element to the holistic dental care practice.
After studying some of the impacts of traditional silver amalgam fillings it has been determined that they may be unsafe due to them containing low levels of mercury. With advancements in dental technology, there are better materials that are now commonly used for filling in cavities to help protect your teeth. Now we use primarily composite material for tooth fillings and we can also use it to replace old dental bridges and tooth crowns. This updated, metal-free material is durable like silver amalgam but does not contain any mercury.
Composite white dental fillings are designed to match your teeth flawlessly. More importantly, white fillings are safer and more advantageous for your whole body health. If you want to learn more about the benefits of white fillings, schedule a consultation with Waco biological dentist, Dr. Cutbirth, DDS.
Mercury Filling Removal

If you have old amalgam fillings that you are looking to remove, Dr. Cutbirth uses the latest techniques. Dr. Cutbirth utilizes a chelator (IV Vitamin C) to bind with the toxic mercury amalgam in old mercury fillings. Forming a chelate causes the metal to lose its chemical effect (such as toxicity or physiological activity). During the removal process Dr. Cutbirth will also utilize a rubber dam barrier in the mouth and hospital grade air filtration.
The removal of mercury from old dental fillings requires precision and care, which is why we are equipped with the best technology to get the job done.
Caring for the Whole You
When you visit our natural dentist office, you can rest assured that you are receiving dental care that is beneficial for your whole body. Holistic dentist, Dr. Cutbirth, DDS, will design treatment plans that are customized to meet your overall health needs. These treatment plans will continue to serve you throughout your life.
To schedule a consultation or an appointment for white fillings, [practicePhoneNumber]call our Waco dentistry office today[/practicePhoneNumber].