Permanent Implant-Supported Dentures in Waco, TX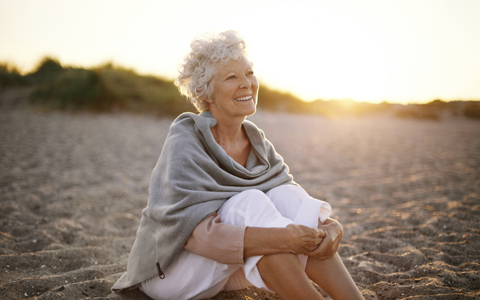 Dental implants have revolutionized the field of restorative dentistry, providing a reliable and long-lasting solution for replacing missing teeth. This amazing revolution can now help place permanent, non-slipping dentures for a transformative smile!
Understanding Dental Implants
One of the key benefits of dental implants is their ability to mimic the structure and function of natural teeth. The implant integrates with the surrounding bone through a process known as osseointegration, which ensures stability and helps to prevent bone loss. This not only provides a secure base for the prosthetic tooth but also helps maintain the integrity of the jawbone, preserving facial aesthetics and preventing deterioration.
While dental implants offer numerous benefits, they may not be suitable for everyone. Sufficient bone density and healthy gums are important prerequisites for successful implant placement. However, even patients with inadequate bone volume may be able to undergo bone grafting procedures to enhance the stability of the implant.
What Are Denture Implants?
A dental implant is an artificial tooth root made of biocompatible materials, most commonly titanium, that is surgically placed into the jawbone. It serves as a sturdy foundation for attaching a prosthetic tooth or a dental crown, creating a natural-looking and fully functional replacement.
Denture implants, also known as implant dentures or permanent dentures, are overdentures that are fixed to the gums by dental implants. For patients who are missing the majority of their teeth, permanent dentures are an incredibly lifelike solution.
Do you have a loose-fitting denture that is making you uncomfortable? You can take your replacement smile to new heights with implant-supported dentures.
Dental implants are placed into the jaw, where they fuse with the bone itself. Attachments are placed on the underside of your custom-made denture to connect to the dental implants. The denture snaps onto the implants for ultimate security.
The Implant-Supported Dentures Process
Embarking on the implant-supported dentures journey begins with an initial consultation with Dr. Cutbirth. Your oral health and jawbone condition are assessed to determine suitability for the procedure.
Post-assessment, a personalized treatment plan is devised. Dental implants are then surgically placed into your jawbone under local anesthesia. These implants fuse with the bone over a period of months to provide a stable foundation for your dentures.
Once healed, your custom-made denture is attached to the implants for a secure, natural-looking smile. Whether you prefer All-on-4® or mini dental implants, Dr. Cutbirth offers a range of options in Waco, TX. Start your journey to a secure smile today!
Advantages of Dental Implants Over Traditional Methods
Dental implants offer numerous advantages over traditional tooth replacement options like bridges or dentures. Compared to removable dentures, implants provide superior stability and chewing efficiency, affording patients the freedom to eat and speak comfortably without concerns about slippage or discomfort.
Another significant advantage of dental implants is their durability. With proper care and oral hygiene, implants can last a lifetime, making them a cost-effective long-term solution for tooth loss. Additionally, implants have a high success rate and are well-tolerated by the body, reducing the risk of complications or implant failure.
Dental implant procedures have become increasingly advanced and predictable, thanks to advancements in technology and techniques. With the help of computer-guided implant placement and 3D imaging, dentists can carefully plan the procedure, ensuring optimal positioning and outcomes.
Benefits of Denture Implants in Waco, TX
Some of the benefits of anchored dentures include:
Fresh confidence while you talk, laugh, and eat in public.
No worries about your replacement teeth slipping or falling out.
More comfort because snap-on dentures feel as secure as natural teeth.
More natural-looking restorations than traditional dentures because less plastic is needed for retention.
No more slurred speech or clicking noises.
No need to carry around denture adhesives.
We love giving our patients the next best thing to natural teeth in Waco, TX. We provide all of the latest options for denture implants, including full-arch implants, the All-on-4® treatment concept, and even mini dental implants.
About the All-on-4® Treatment Concept
For Waco patients interested in replacing their dentures, Dr. Cutbirth can use the All-on-4® treatment concept to guide your implant placement procedure. The process involves an oral surgeon placing 4 implants into a patient's jaw before attaching a full set of teeth evenly across the implants.
With strategically-placed dental implants, the patient can benefit from having permanent dentures rather than putting up with traditional dentures and the disadvantages that go along with them. To learn more about this treatment concept for dentures supported by dental implants, don't hesitate to give our dentist a call in Waco, TX.
About Mini Dental Implants
Alternatively, a mini dental implants system can be used to secure dentures and partials into place. In the mini dental implants procedure, small titanium implants are inserted into the jaw and act like teeth roots, securing dentures and partials and preventing them from moving.
With mini dental implants, the tip of the implant is sphere-shaped and holds a rubber O-ring, which fits over an implant ball when the denture is set in place. This structure holds onto the denture similar to the way a snap would on a piece of clothing—except that this connection is much stronger, of course.
The mini dental implants procedure can be used for a patient's existing dentures or a new set of permanent dentures. One advantage to "mini" implants is that they cost less than using the All-on-4® treatment concept.
Secure Your Smile with Denture Implants
Which form of implant-secured dentures is right for you? Call our office to schedule your consultation with Dr. Cutbirth in Waco today!
Related Dental Procedures