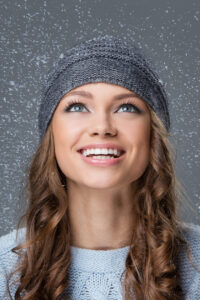 Hello, and welcome to the blog of Steven T. Cutbirth DDS in Waco. We work hard to keep the teeth and gums of each of our patients healthy, so they'll have a beautiful smile.
Teeth may seem like bone, but they are actually living structures. Inside that hard exterior is complex system of tissue. And the teeth themselves are anchored to your jaw by ligaments and a material called cementum.
Because there is so much more than meets the eye, we urge our patients to take good care of their teeth by brushing and flossing twice a day, and by visiting our office twice a year for cleanings and a checkup. Our hygienists will remove any accumulation of plaque and tartar that has built up, and one of our dentists will give your teeth and gums a thorough inspection.
Why do we stress this? Because research has shown there is a connection between the health of your teeth and your overall physical health. In short, a healthy mouth can help you maintain a healthy body.
At Steven T. Cutbirth DDS in Waco, we provide general and cosmetic dentistry, and love to see the beautiful smiles of our patients. Schedule an appointment today!
Contact Steven T. Cutbirth DDS:
Location (Tap to open in Google Maps):